Where are you guys hiding the VW section???
I'm starting to repair and build a 1987 GTi I recently picked up cheap off Craiglist.com...
The plan is to build a car that combines the best of two cars I've owned in the past.
My first car, a 1992 VW Golf GTi 8 valve...
And a 1987 Jetta GLi 8 valve that I rebuilt and heavily modified...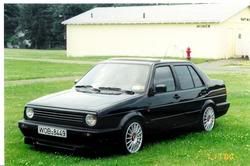 The '87 Jetta GLi had very modest begginings... it was female owned and operated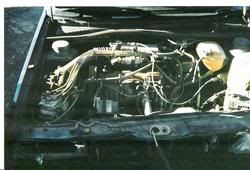 So the build and repair on the this GTi should seem like a cake walk in comparison
I purchased the GTi from the original owner!
He bought the car when he was 20 y/o...
It has only spent a few years here in the Northeast.
The rest of it's life was in California!
So the unibody is in great shape for a twenty year old car.
The plans are to bring all the stock mechanicals up to par and make a few performance modifications here and there.
I will also be mixing and matching different model year body parts to suit my taste.
Much like I did with the Jetta.
I've already aquired a quad round headlamp grille, core support and wiring relays.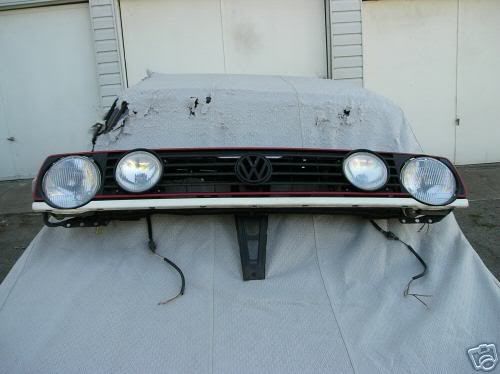 I've also grabbed a set of factory Hella foglamps and brackets for the '91-'92 big bumper swap I have planned.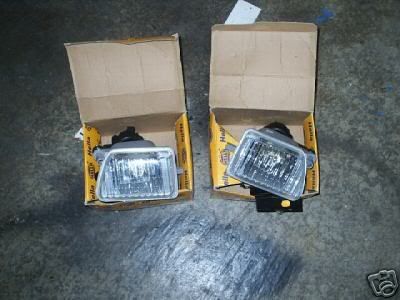 A couple other odds and ends I've grabbed off of eBay as well...
The car is currently down at CentralAuto's shop getting the front wheel bearings replaced and a new set of front pads.
I will be rebuilding the shifter linkage and components next week.
The next step will be to address the handling of the vehicle...
I plan to install an H&R Cup Kit -->
http://www.tirerack.com/suspension/susp ... perfCode=S
, replace the worn out tierod ends in the manual steering rack and the right front axle shaft that has a torn boot.
Then some minor coolant seeps will be remedied.
In the meantime I will be piling up body parts like bumpers, doors, weatherstriping, trim peices and the such.
Then it's back over to CentralAuto's for body and paint